Some of our key People
Our team of friendly, empowered and professional staff will provide a highly personal service, demonstrating knowledge, enthusiasm and determination to always exceed customer expectations.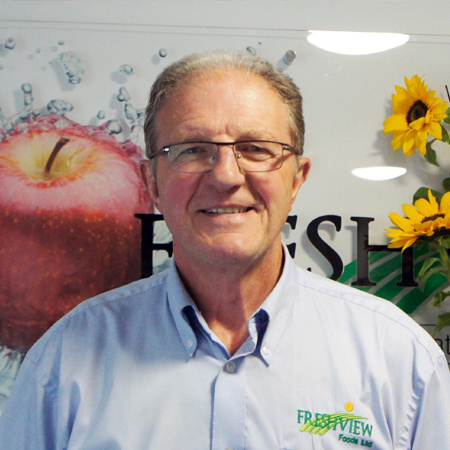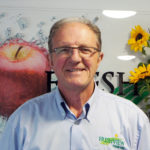 Bill Summerscales
If you ever wondered what ex-professional footballers do when their careers end – Bill's the perfect example. Playing for local team Port Vale in the early 70s, followed by two years playing in Australia, he returned to start Morning Fresh in 1980. With over 30 years experience in all aspects of fruit & vegetables, starting with two retail shops, he moved into wholesaling in 1985 and opened two further shops in 1988 and 1989. With a strong focus on staff and customer development, he prefers to be called experienced rather than simply "old"!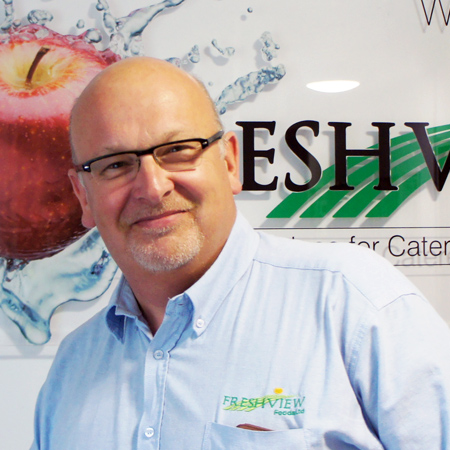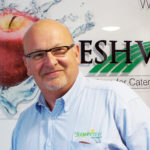 Richard Harrison
Director
Richard started selling potatoes from his Grandad's garage when he was 17. After getting F,O,F,F in his A Level's, he decided that maybe university wasn't for him and went on to start R. J. Harrison Potato Merchants in 1982. Selling to local shops and chip shops, there's not too much he doesn't know about the humble spud! He then went onto preparing vegetables and supplying catering establishments in the mid 90s, renaming the company R. J. Harrison Wholesale Greengrocers. He's been married to Jayne, a dance teacher for 30 years and they has 3 sons, Matthew, Christian and Thomas.
Craig Walton
Managing Director
Craig is no stranger to the Fresh Produce Industry.  After leaving University with a Financial Studies Degree, he worked for a Food Service business in Buxton, Derbyshire.  There he developed a passion for all things Fruit and Veg, learning the trade and working his way up in the business.
After several years working in Buxton, he went on to own and run a successful wholesale Fruit and Vegetable business in Totnes, Devon. During this period, he continued to entice his knowledge of the industry as well as developing lasting relationships with both local and national suppliers.  He then sold the company to his business partner of ten years to pursue other opportunities.  
Craig joined Freshview Foods after relocating to his families roots between Manchester and Stoke with his wife Norah and their young daughter Scarlett.
Craig holds the position of Managing Director with the primary role of overseeing the pricing for the business and managing the buying team.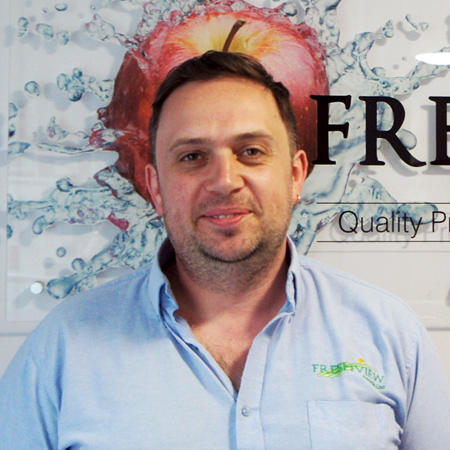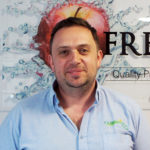 Adrian Clewes
Systems & Technical Manager
With over 30 years service Adrian has extensive knowledge of all aspects of our business, order picking, driving, working nights, buying, he's done the lot. Attaining a Mathematics degree at University didn't deter him from working in fruit and vegetables. Adrian is a committed member of the management team and has an upbeat personality. He is married to Liz, a Deputy Head Teacher and they have two boys.
Ian Gillies
Head of Sales
Ian is charged with heading up the account management team, the development kitchen and all marketing activities. He can trace his fresh produce background right the way back to the 1930s when his grandparents owned and ran several greengrocery businesses in Liverpool. When spending time in the office Ian likes to keep busy by avoiding the kettle and breaking everything that is electronic and I.T related. Ian is passionate about seasonal local produce and is a keen forager with an interest in wild foods.
Nicola Lessiter
HR Manager
Nicola has grown up working in the Fresh Produce industry, working in her family's Fruit and Veg shops since she was 13 years old.  She then made the move to Cornwall and worked in various hospitality positions before eventually deciding on a career in HR Management.
Nicola completed her CIPD Level 5 in HR Management in 2017 and now heads up our HR department. 
When not at work Nicola is kept busy looking after her two young sons James and Josh.
Nikki Dwine
Finance Manager
Nikki started with Morning Fresh in 2002 as a part time data input clerk, however she quickly progressed to become an essential member of staff. She took her AAT in 2010 and now heads the accounts team. She has always got stuck in with anything thrown her way including the odd deliveries back in the early days. Many social and fund raising events within the workplace have always involved Nikki.
Elizabeth Bailey
Customer Service Manager
Liz joined Morning Fresh in 2007 and is now the Customer Service Manager. She enjoys eating out in her spare time, with curry and a glass of white wine being her favourite.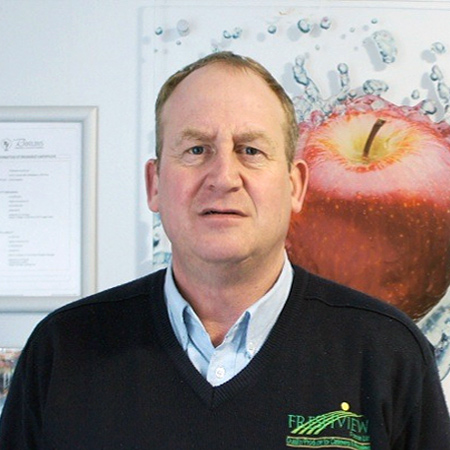 Kevin Knapper
Transport Manager
Kevin came to Freshview Foods in 2006 after many years of management within the pottery industry, even owning his own pottery for 8 years. Kevin has postgraduate diplomas in European Management, Business Administration and Inventory Management and also holds a Certificate of Professional Competence in Transport (CPC). Here at Freshview Foods Kevin manages a team of around 65 drivers with a fleet in excess of 45 vehicles. Outside of Freshview Foods Kevin is happily married with 4 children.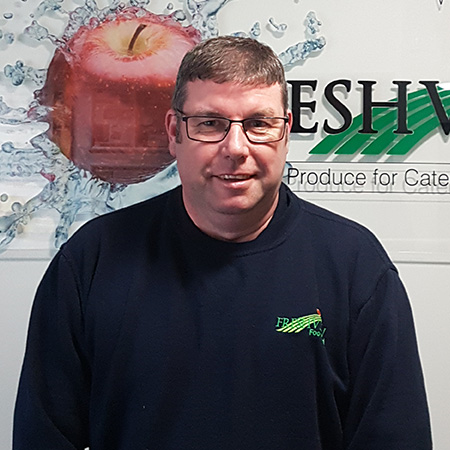 Martin Myatt
Nights Manager
Martin joined Freshview in Sept 2015 working as assistant manager then becoming shift manager. Past experience having 30 years' experience in the logistics industry. 23 years spent at Sainsbury's on the frozen contract at Stone, 10 years as a shift manager. Married for 25 years, 3 children,2 grown up and 1 14 years of age.
Michael Tipple
Head of Operations
Mike joined Freshview in 2021 as Head of Operations having worked in senior operational management roles for 15 years predominantly in Food Service and Pharmaceuticals both in the UK and Ireland. Mike's Food industry experience has been gained successfully by developing and managing multi-temperature operational facilities serving both independent and corporate customers sectors.
Michael Quaile
Fresh Prep Production Manager
Michael has spent most of his working life in production. After a brief spell working for Morning Fresh at 15 years old, he then went on to work for a number of manufacturing companies before finding his feet at a local lubricants company. It was here where he worked on a production line and then worked his way up to production manager. After 20 years he decided to leave the lubricant industry and come back to his roots. Michael is married to Michelle, a nurse and together they have Seth who is 5 and takes up most of their time.
Emily Brownsword
Commercial Analyst
Emily started at Freshview Foods in 2016 as a Customer Services Administrator, before progressing to Sales Admin and eventually Commercial Analyst where she now (among other things!) manages all the prices of the business. When Emily is not at work, she likes socialising with friends and always has a couple of creative projects on the go.
Simon Rigby
Head of Procurement
Simon is responsible for our procurement team which covers all fresh, dairy, and dry goods. Simon has worked in the food industry for nearly 20 years, gaining widespread experience in fresh, dairy, and dry goods. His experience includes working in catering supply, but also trading and importing and with suppliers overseas. Simon thrives on the challenges and rewards the procurement side brings and learning any new facts for anything to do with food. When not working, he enjoys family time with his wife and 2 children, DIY and arranging several social events including a bonfire and fireworks display every year.
Ron Summerscales
Fresh Produce Buyer
Ron has spent the last 35 years working in all aspects of Fresh Produce. He is currently working in the role of Fresh Produce Buyer at Freshview. He loves the variety, something different every day. Outside of work Ron is happily married to Monica and they have two Grandsons who keep them busy. If he's got any spare time, he likes to play the odd round of golf.
Lee Davison
Procurement Buyer/Stock Controller
Lee has been part of the Freshview family since day one, originally started as a stock controller and before becoming an integral part of the procurement team. Lee is also a member of the newly formed Freshview Charity Team which he is really looking forward to getting involved with. Outside of work, Lee lives with his fiancée Claire (who also works here at Freshview) and 2 beautiful Puppies Remy & Rio and likes nothing more than spending time on long walks with Claire and the dogs.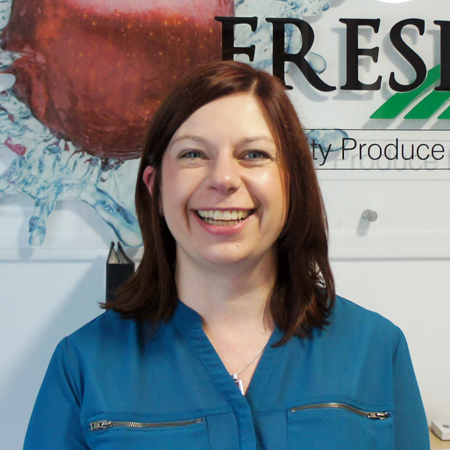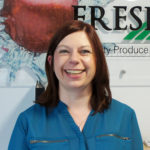 Amanda Porter
Senior Account Manager
As we like to keep it in the family when Adrian Clewes, our General Manager, told us his sister was looking for a new career path in sales we snapped her up and we haven't regretted it once.  She came to Freshview with excellent customer service skills, the best telephone manner ever and the patience of a saint!  She lives with her husband John and they devote their free time to caring for animals as Amanda is a pushover when it comes to anything cute and fluffy.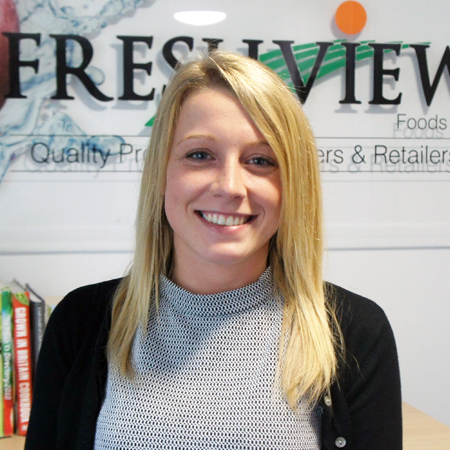 Sadie Salmon
Account Manager
Sadie joined us more or less straight from school as a customer service advisor after cutting her teeth in this department for 3 years she progressed into sales administration before becoming an account manager. As a highly valued member of the team Sadie is highly popular with her customers and is an asset to our business.
Joanne Preston
Customer Service Executive
Joanne has over 25 years of experience from early humble beginnings as a Wren Chef in the Royal Navy to running large successful gastro pubs. She has been at Freshview joined our team in 2017 and spends much of her time out on the road looking after her chefs. When not working she loves to bake and has been married to Richard for 35 years.
Matthew Capper
Customer Account Manager
Matthew is a former Chef and customer of Freshview foods, He decided to hang up his knives (not literally) full time and joined Freshview in the sales team February 2020. When not out on the road or talking to customers you will find him in the development kitchen.
He has a passion for fresh seasonal produce and likes to cook with the seasons. His favourite vegetable is a celeriac, few people know that. When Matthew isn't working you will probably find him spending quality time with wife Kirsty and his son Harry, or up at the top of a mountain.
Sophie Dale
Customer Account Manager
After working alongside Freshview for several years as a customer, Sophie became very familiar with the Freshview team, the company's ethos and how they treated her as a customer, she was so impressed when she was looking for a new career Freshview was the company she wanted to join. Sophie is hugely focused on customer care, so being a Customer Account Manager is the perfect role for her. Outside of work Sophie enjoys time with her family and socialising with friends.