WE COMMIT TO CARE IN ALL WE DO
It's no surprise that Veganuary is going down a storm at Freshview! A whole host of our customers have visited this month so far and shared an experience in our development kitchen with Simon who has been focused primarily on vegan menu development. Even for the non-vegans, Simon has successfully given them something to think […]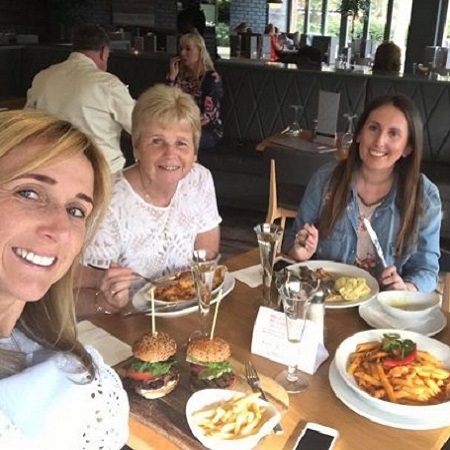 Mothers Day!
13th March 2019
With Mother's Day approaching, no doubt most businesses catering for this prestigious event will be fully booked. It's a day to celebrate the special place all mothers hold dear to our hearts.
Don't forget that Freshview are so much more than suppliers of fresh fruit and vegetables and for occasions such as this you can call on us to deliver a wide range of dairy products including specialists cheeses, bakery, charcuterie, morning goods, vegan options, frozen products, gluten free options, fresh prep, dry goods and consumables.
We would go as far as stating that Freshview is your go to supplier for just about everything other than meat, poultry or fish for the big day.
For more information on how much we can assist you, please contact your account manager, our customer service team or check out this link www.freshviewfoods.co.uk/products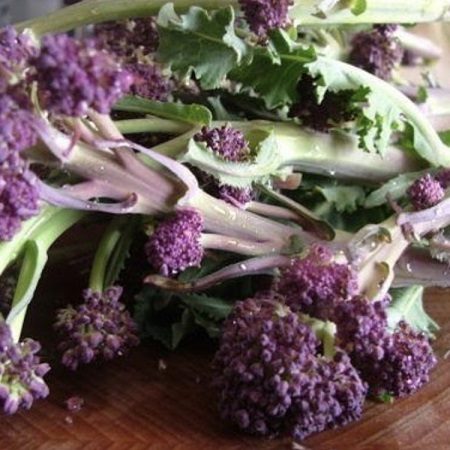 A Colourful January!
22nd January 2019
As we move through a grim (and snowy!) January we're searching for produce to brighten up your menus!
Purple Sprouting Broccoli is a great example of a classic vegetable with a colourful twist! Available to order by kilo.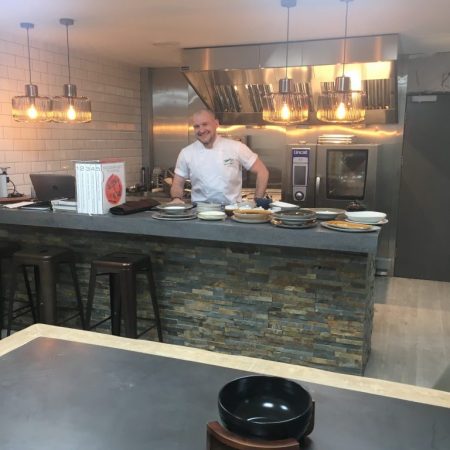 New Development Kitchen
12th December 2018
It took a little longer than expected but its open, ready for business.
Happy chef, new development kitchen is all systems go!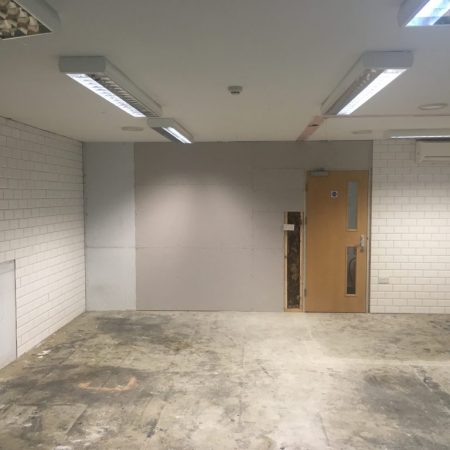 Exciting times!
18th November 2018
Construction of our brand new Development Kitchen is well underway, to be manned by our very own Development Chef Simon Whalley. Simon has a wealth of experience and is looking forward to working with a whole host of our suppliers and our customers working on NPD, menu development, costings etc. Watch this space for updates folks!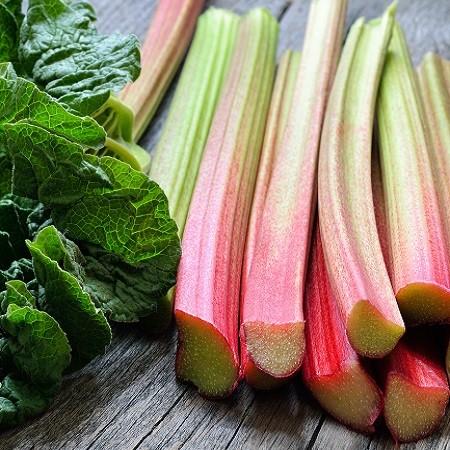 UK Produce
15th May 2018
We're well into the UK season for some of our produce!
We've been supplying Cheshire Rhubarb, Lollo Rosso, Lollo Biondi & Oakleaf for a few weeks now, and English Asparagus has become more widely available over the last week!
Staffordshire Strawberries should be available from the end of the week, and other varieties of British berries will become available as we progress into the summer months!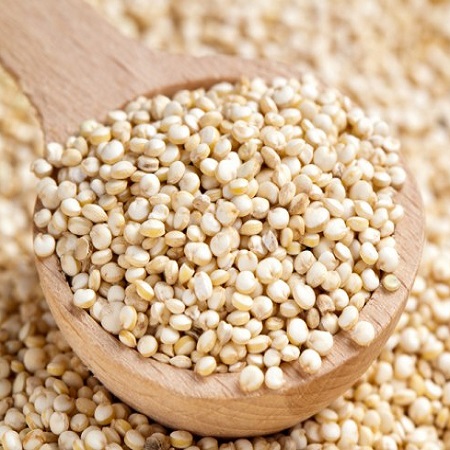 High in protein Produce
17th April 2018
Healthy eating is 2018's biggest food trend. For some that entails focusing on becoming physically fitter whilst others are concentrating on eating a more plant based diet. Both lead people to produce which is high in protein to supplement their lifestyle and diet.
Pulses, grains, nuts & legumes are great ways to get more protein in your diet – all of which we supply! Contact our Customer Services team to order now!
NEW Pie Range
19th March 2018
We've just released our brand new range of luxury, indulgent pies! Available to order now in boxes of 300g x 12, the 3 different varieties are:
Staffordshire Steak, Red Wine & Mushroom
Roast Chicken, White Wine & Smoked Bacon
Roasted Butternut Squash, Red Pepper & Goats Cheese
Please call our Customer Services or follow the link for more details: New Pie Range!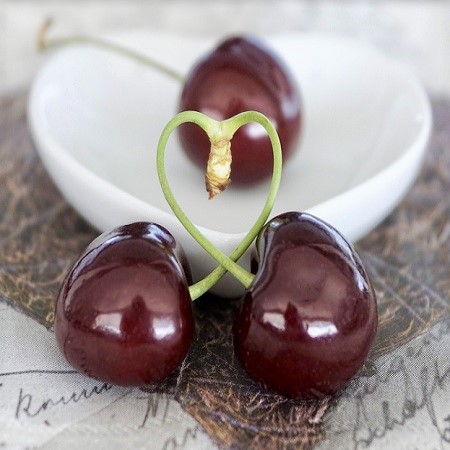 Mother's Day
7th March 2018
Mothers Day is this weekend, and we're sure you're all going to be ridiculously busy!
To make your weekend go as smoothly as possible, we'd be really grateful if you could please place your prepared produce orders as early as possible!
Thanks for your cooperation – please call our Customer Services team to place your orders!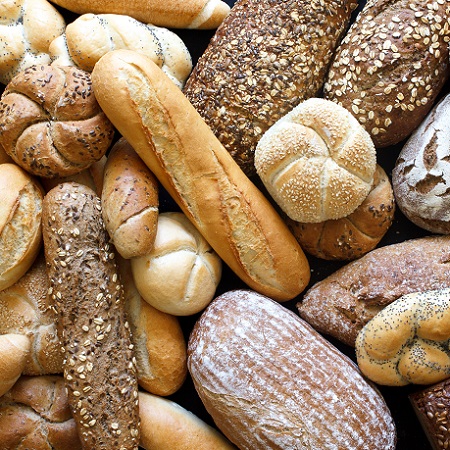 Frozen Artisan Breads
1st March 2018
Did you know Freshview Foods are currently offering a Frozen Artisan Breads promotion? Many varieties of Speciality Breads & Delifrance products are available!
Please call our Customer Services to find out more, or alternatively check out the promotion here: Frozen Artisan Breads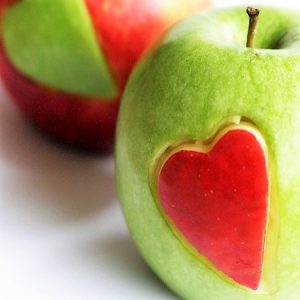 Valentine's Day
7th February 2018
It's somehow nearly Valentine's Day, (how are we this far into 2018 already?!), and Freshview are ready for all your Valentine's Day menu needs! Strawberries & chocolate are always great as a go to dessert, or why not try our heart shaped brie or heart shaped potato fondants to share a little love on Valentine's Day!
We've also read that if you fancy a different sort of Valentine's Day celebration, you could go to a well known bakery chain who are offering a 4 course menu! It would definitely be a Valentine's to remember!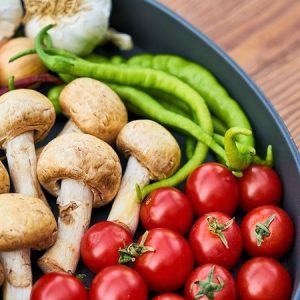 Veganuary 2018
26th January 2018
Have you been particparing in Veganuary? Being a company who primarily delivers fruit & vegetables – of course veganuary caught our attention!
There's so many different ways you can make fruit & vegetables interesting – whether that be making them into spaghetti or chips (we recommend using butternut squash!)
We stock some weird and wonderful fruit and vegetables – if you're interested in our product range, please head to the product section on our website, or alternatively call our Customer Services or your Account Manager!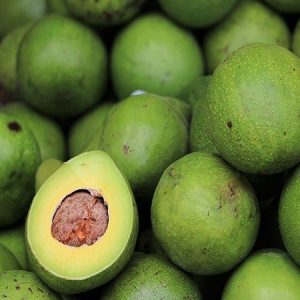 Amazing Avocados
11th January 2018
Avocados are still proving popular as we progress into 2018!
Avocado toast was listed at No 2 for 2018 food trends in an annual survey of dieticians, so they're definitely are not going anywhere!
To make them even more interesting, a chef has developed an avocado toast ice cream in LA – we'd love to try some!
For more details: Food Trends, Avocado Toast Ice Cream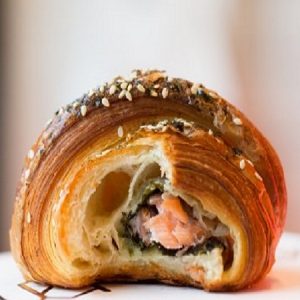 Fusion Foods
4th January 2018
We've just entered into the New Year, which means experts have been predicted some new food trends for 2018! The one that immediately caught our eye was that of hybrid & fusion foods.
The most popular seems to be a mixture of sushi & croissant (a 'crossushi'), but other weird and wonderful fusions exist! Pasta donuts, mushroom coffee or kalettes (a mix of kale & sprouts) – the options seem to be endless!
For more details of the Crossushi: Evening Standard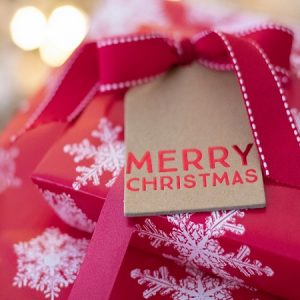 Merry Christmas & Happy New Year
22nd December 2017
The Freshview Foods Team would like to wish you all a Merry Christmas & Happy New Year! Thank you for all your support throughout 2017, here's hoping to a great 2018!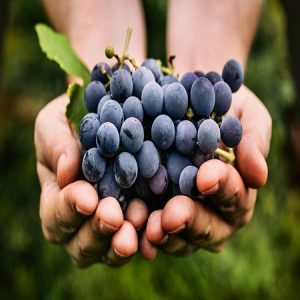 Grapes overtake apples as BEST-SELLING fruit
21st December 2017
For the first time ever, grapes have overtaken apples as Britain's best selling fruit! This seems to be mostly due to people attempting to be healthier and so being more likely to purchase snack packs. Apples are available in snack packs but unfortunately don't last very long once they're sliced up, so people seem to be opting for grapes instead!
For more info – Grapes overtake Apples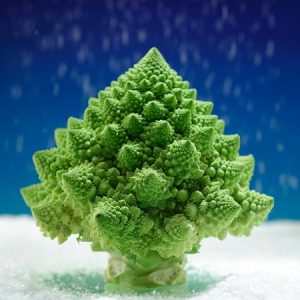 Christmas 2017
7th December 2017
It's only 2 weeks away to Christmas, and the panic Christmas present buying has officially started!
However, don't worry – Freshview have all things Christmas in stock so there's no need to panic! Whether you're after Mince Pies, Christmas Puddings, or Cranberry Sauce, Freshview is the place for you!
We've even got some delicious Deli France produce in stock especially! Why not try some Chocolate & Orange Swirls, Festive Fruit & Spice Boule or Fig & Walnut Bloomers? They could be perfect for your Festive Menus!
Please call our Customer Services or your Account Manager to discuss all things Christmas!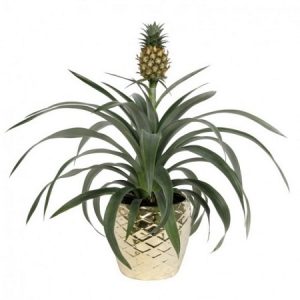 Snore reducing pineapples
22nd November 2017
Apparently, sleeping with a pineapple plant can help to reduce snoring, meaning you (and your partner!) can get a better nights sleep!
According to research by NASA, pineapple plants produce oxygen & increase air quality throughout the night, and so aid better, and quieter, sleep!
45% of Brits suffer with snoring – so a pineapple plant could be the perfect Christmas gift!
Check out these articles for more info: Can this houseplant stop you snoring? & Could pineapple plants be the cure for snoring nightmare?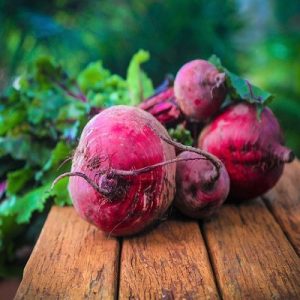 Hero Vegetables
9th November 2017
Hero vegetables are one of 2017's most popular Food Trends. Mains dishes where vegetables replace meat are becoming more common & widespread!
One example of this is using Beetroot instead of Beef in Burgers which is a really tasty alternative!
Many other vegetables are also versatile enough to hold their own as the centre piece to a Mains dish – Aubergines, Broccoli & Cauliflower have all proven themselves to be great meat alternatives!
For more info please visit: A Taste of 2017 & Food Trend Tracker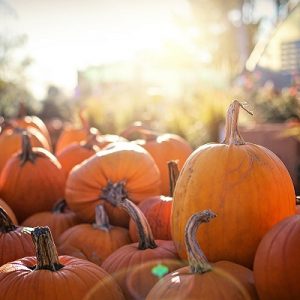 National Pumpkin Day
26th October 2017
Did you know that today is National Pumpkin Day?
As we're edging closer to Halloween, Pumpkins & Mixed Squash are proving very popular as always! Pumpkins are great for carving, but also make a delicious soup or dessert, and the seeds make a great snack!
They're superb quality, so please contact our Customer Services if you wish to order any!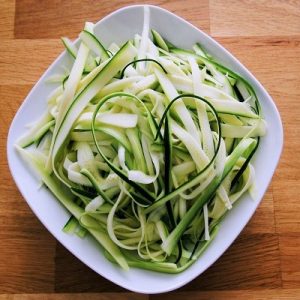 News from further afield
17th October 2017
One of the major food trends in 2017 is Alternative Pasta!
Whether that be courgette noodles, sweet potato lasagna sheets or spaghetti squash, alternative pasta is here to stay! Many alternatives are full of nutrients that you wouldn't get with normal pasta, so you can't really complain!
If you're not a fan of fruit or vegetable pasta, there are also other options – as grains are also getting in on the action, with lentils, quinoa, beans & chickpeas being used to create noodles & lasagna sheets.
For more info, head on over to these articles: Most Popular Food Trends; A New Twist on Pasta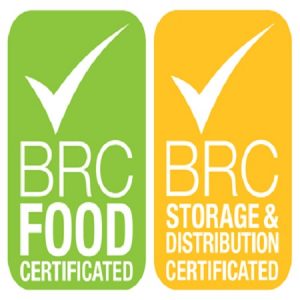 BRC
6th October 2017
For the last few days Freshview has been undergoing our BRC assessment. It's been a huge team effort with everyone putting lots of hard work in!
With that in mind we are delighted to inform you that we have retained our 2 Double A BRC Accreditations in Food Safety and Storage & Distribution!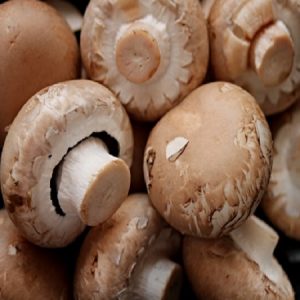 National Mushroom Month
21st September 2017
Did you know September is National Mushroom Month?
Mushrooms are one of the most versatile food products around and they can be cooked in a multitude of ways – they're delicious when fried, sautéed, grilled, stuffed, breaded or roasted!
Here at Freshview we supply multiple types of mushrooms all year round, including (but not limited too!) Baby Button, Chestnut, Cup, Flat, Oyster, Portobello, Shitake & Wild!
Call our Customer Services now on 01782 717806 to order!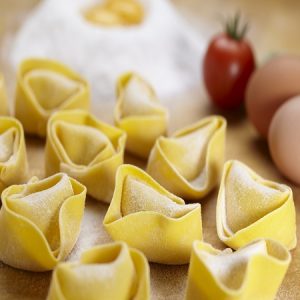 La Tua Pasta
7th September 2017
We have artisan, homemade pasta available now!
Currently, we stocking 4 different types – Ravioli Sunflower Red Pepper & Goats Cheese, Ravioli Pea & Shallots, Tortelloni Spinach & Ricotta and Ravioloni Medium Italian Sausage & Ricotta.
For more details about the different types, please see our La Tua Pasta Flyer!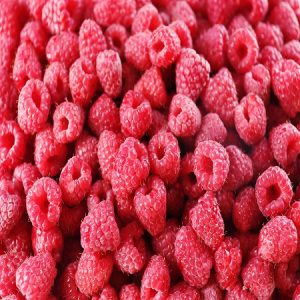 British Berries
4th August 2017
We're now officially in British Berry season! We're supplying local Staffordshire Strawberries & Raspberries – both are proving very popular! Our 125g punnets of UK Blueberries are also in demand!
We'll soon be moving over from Dutch Blackberries to British, so please keep an eye out for that as well!
If you wish to know more about our seasonal produce, please contact your Account Manager, or Customer Services on 01782 717806.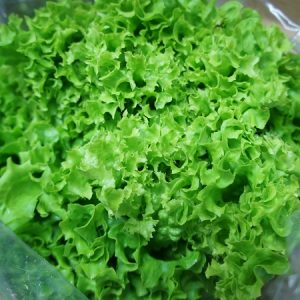 British Produce
21st April 2017
The first of the British produce is becoming more available!
We've been supplying Cheshire Rhubarb & UK Spring Cabbage for a few weeks now, and this week we've had the first of the new season Cheshire Lollo Rosso, Lollo Biondi & Oakleaf from our local grower Roy Halman!
Staffordshire Strawberries are only a couple of weeks away, & other varieties of UK sourced Lettuce & Asparagus should be coming soon after that!
Please contact your Account Manager or Customer Services on 01782 717806 if you would like to discuss Seasonal Produce.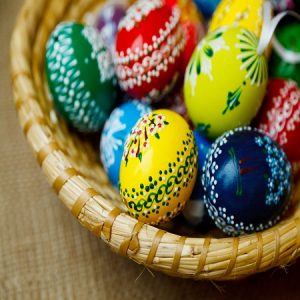 Easter
12th April 2017
Are you planning on doing something special for Easter this weekend?
If so, Freshview Foods supply different quantities of eggs ready to be hard boiled and decorated! Packs of 6, 5 dozen or 15 dozen – whichever suits you!
We'd love to see some of your (or your customers!) efforts if you want to tag us in your posts!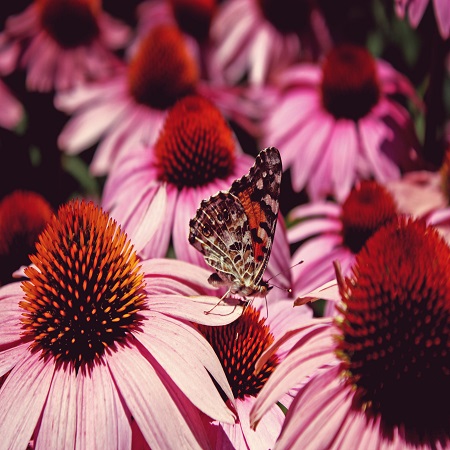 Mother's Day 2017
22nd March 2017
Mothers Day is creeping ever closer – have you got a gift for your Mother yet?! Whether you're doing a Melon starter, a traditional Apple Pie or a Cheese Platter, Freshview Foods has the produce for you!
To help make your Mothers Day go as smoothly as possible, Freshview wishes to remind you to please get your Prepared Produce orders in as early as possible!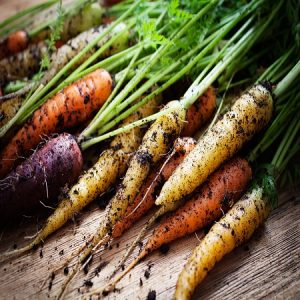 St Patricks's Day
16th March 2017
St Patrick's Day is tomorrow, and, if you're not drinking a large amount of alcohol then you'll probably be working!
Freshview Foods have always got a vast selection Root Vegetables, Potatoes & Onions in stock to help you make a perfect Traditional Irish Stew!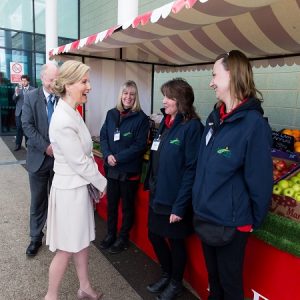 Royal Visit
14th March 2017
Last week, HRH The Countess of Wessex stopped at Freshview's Market Stall during her visit to the hospital! We were thrilled to have her visit, she met Sandra, Kelly & Jane who we're sure won't forget the experience in a hurry!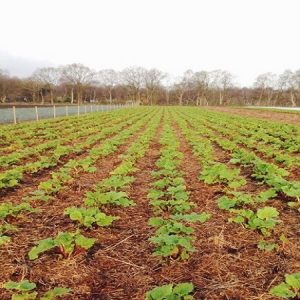 Local Rhubarb
3rd March 2017
Local Cheshire Rhubarb is on its way! Our local crop, supplied by Roy Halman should hopefully be in stock in time for Mothers Day Weekend!
Until then, we still have Forced UK & Dutch Rhubarb in stock for you to order!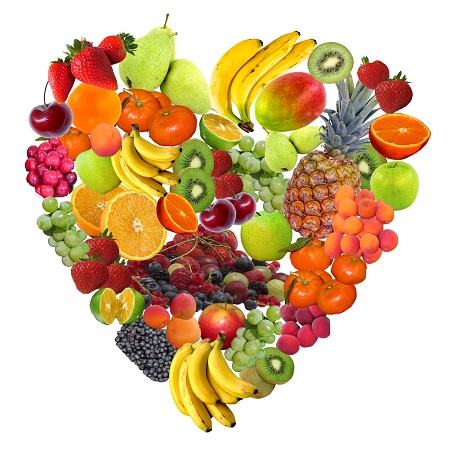 Valentine's Day 2017
7th February 2017
Valentines Day is only 1 week away! We stock many essential Valentines Products, as well as a few you may not have thought of!
Spanish Strawberries are of excellent quality right now, and we stock White, Milk & Dark Chocolate Pistoles as well as a delectable Frozen Vittles Chocolate Cake!
For something a bit different, also supply Heart Shaped Fondant Potatoes! Or try Asparagus… it's said to have aphrodisiac powers!
Valentines Fact: Did you know that in the 18th Century women used to pin 5 bay leaves to their pillow to make them dream of their future spouse? Although we cannot testify to the truth of the myth, we do stock Bay Leaves if you wish to try this out!
Produce Update 2017
19th January 2017
Snow one day, rain the next – the weather in Europe is really effecting some of the baby leaf crop that we supply! Extreme weather conditions in Italy has had a negative effect on Rocket & Spinach, destroying much of the crop. The result of this is volatile prices and mixed quality – so we advise you only order what you plan to use on the day.
Similarly, excessive rain in Spain has damaged much of the baby leaf crop – including Iceberg, Little Gem, Cos & Romaine Lettuce. Quality and supply are suffering, so shelf life is expected to be compromised also. Spanish Peppers, Broccoli, Courgettes, Fennel and Lemons have also been badly effected by the rain, causing prices to rise steeply.
We'll keep you up to date with any changes in quality & price over the forthcoming weeks, if you wish to discuss any of the above, please don't hesitate to contact us.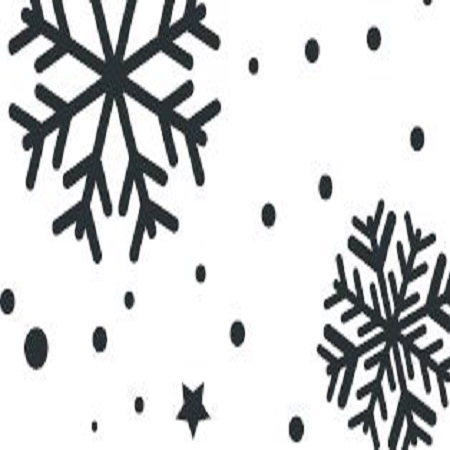 Christmas: The Forgotten Heroes
14th December 2016
Christmas is here in just over a week, and I think it's safe to say that panic is in the air! Nevertheless, don't forget some of the little things which can be crucial for a tasty Christmas Dinner!
We stock Goose Fat, perfect for roasting potatoes, as well as Sage and Onion Stuffing Mix – but there's no forgetting one of the most important products of all – Cranberry Sauce! Freshview Foods supply Cranberry Sauce in a 200gm or 2.5kg tub so that every customer can get the right quantity for them!
If you'd like any of these products, or a copy of our December Market Report or Christmas Leaflet, please feel free to contact your Account Manager or the Customer Service Team on 01782 717806!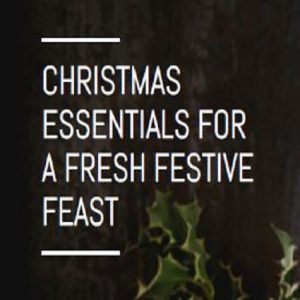 Christmas Opening Hours
24th November 2016
Christmas can be a stressful time for everyone! To make it as easy as possible, we've put all our opening times in one large table! Have a look at our Opening Times so you don't get caught out!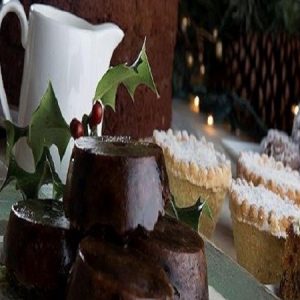 Christmas Essentials
21st November 2016
As we get closer to the start of December, it seems that Christmas is approaching entirely too quickly! Whether you're prepared or not, Freshview Foods has you covered! We have boxes of Mince Pies (x27) and Christmas Puddings (24x90gm), so that no one need go hungry!
We've also released our 2016 Christmas Leaflet which is packed full of helpful product information and opening times to make your Christmas go as smoothly as possible!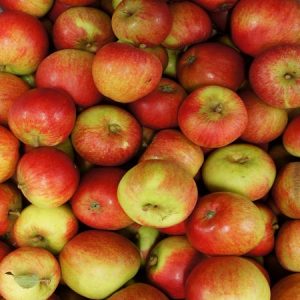 National Apple Day
18 October 2016
Did you know that Friday 21st October is National Apple Day? Whether your apple of choice is Spartan, Bramley or Cox's, Freshview always has a large variety of English Apples in stock!
You can serve them in a Pie or a Crumble, make them into a sauce or poach them – the possibilities are endless!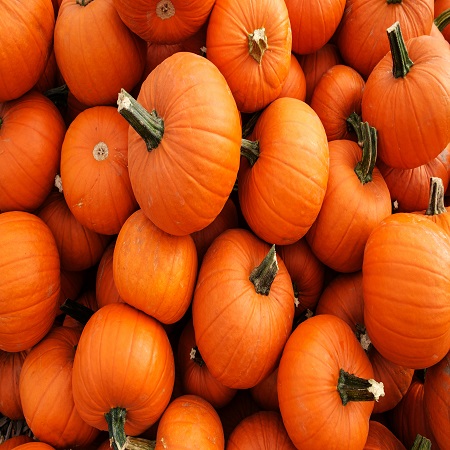 Halloween 2016
14 October 2016
As we're mid way into October, we're preparing for Halloween! We have various sizes of Pumpkins in stock, as well as Mixed Squash. A recent addition for the month of October is Toffee and Chocolate Apples, making this cold Winter month a little sweeter!
Try any of these products today by contacting our Customer Service Team or your Account Manager!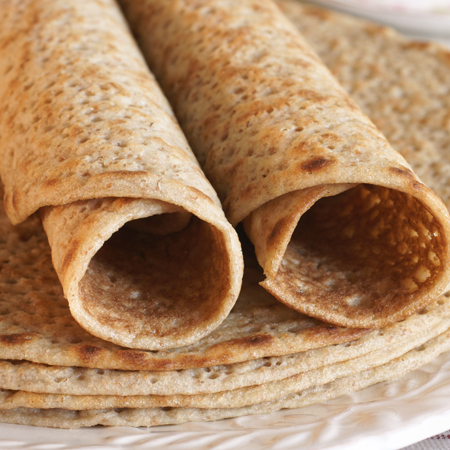 Oatcake Day
8 AUGUST 2016
As a proud Staffordshire based business join us in celebrating 'Staffordshire Oatcake Day'. What exactly is an oatcake you must be thinking? Oatcakes are made from a batter of oatmeal, flour, milk and water and are cooked on a griddle. Usually served for breakfast they are one of the Potteries' much-loved signature dishes.
Try our Locketts traditional hand made Oatcakes, makers since 1969!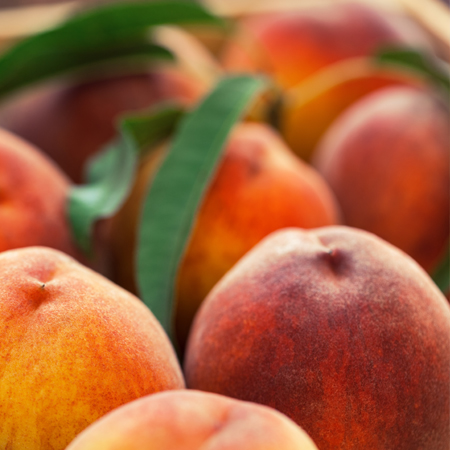 National Peach Month
1 AUGUST 2016
Did you know August is 'National Peach Month'? Believe it or not, peaches are part of the rose family! The peach tree is widely considered to be the tree of life and a symbol of immortality and unity.
Served fresh, canned, dried or frozen they are truly a versatile fruit. This month quality and taste is very much at its best making peaches the ultimate summer treat!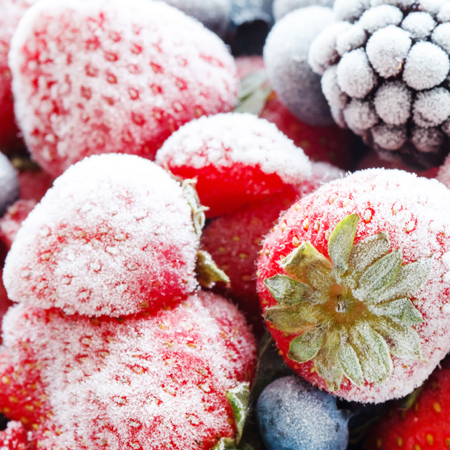 Frozen Resurgence
28 JULY 2016
With its convenience and low food waste frozen produce is fast becoming more popular with customers. Gone are the days of just frozen peas and mainstream vegetables, consumers are now wanting more!
With the prominent rise of juice and smoothie bars in town centres nationwide, a wider range of frozen products are now more readily available. To help cater with this trend we have vastly increased our frozen produce lines over the past few years. From an array of frozen purees to a mixture of frozen berries, we have it covered!